27/5/2014 Motke Recived the Jerusalem Award.
Take A look at the Ceremoney: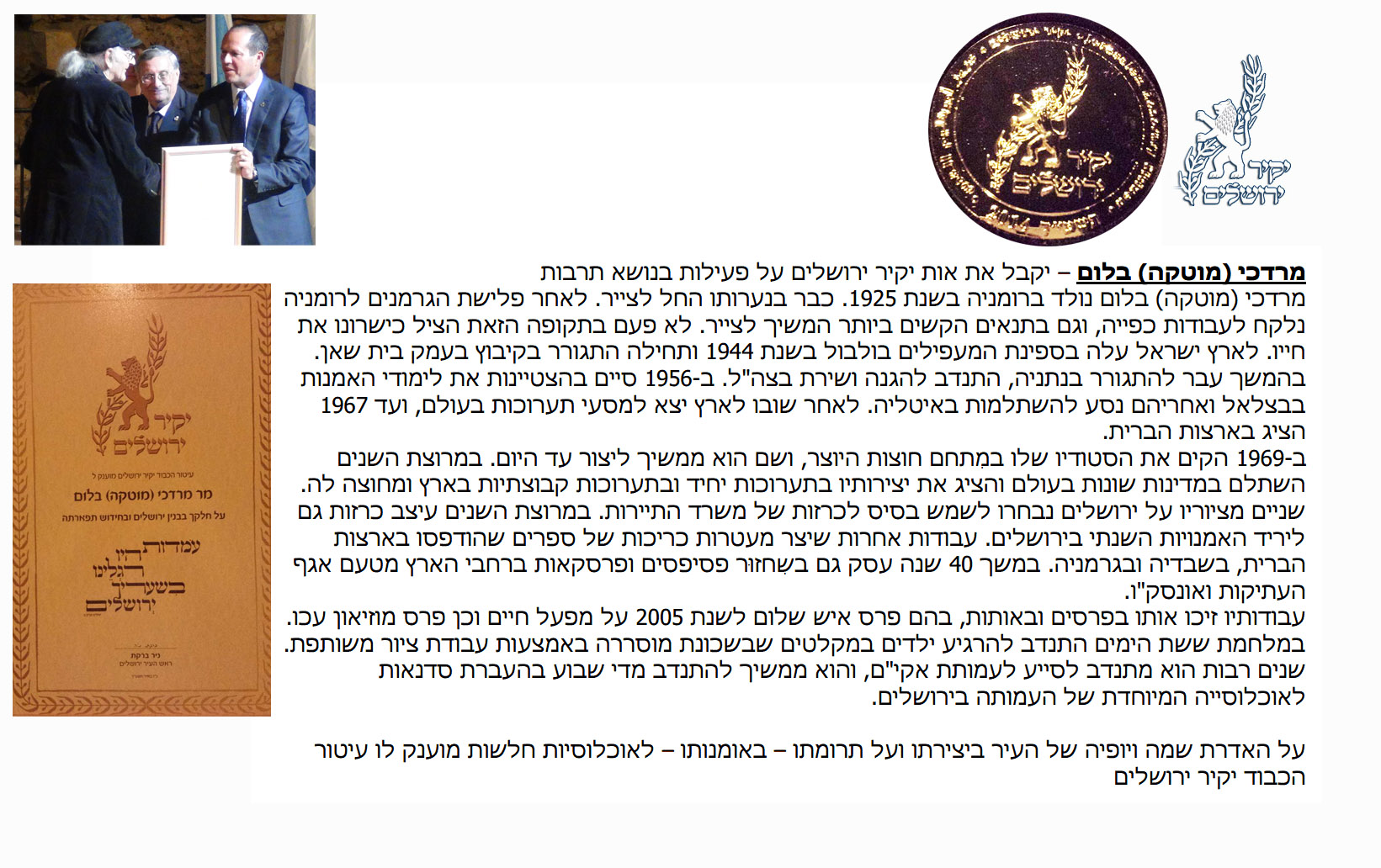 All the Paintings sculpures and more under "SEE THE ART"
On the left menu - Or top Menu
"You Tell Me" Motke's New sketch Book signed now for sale!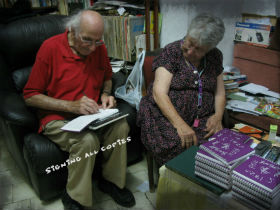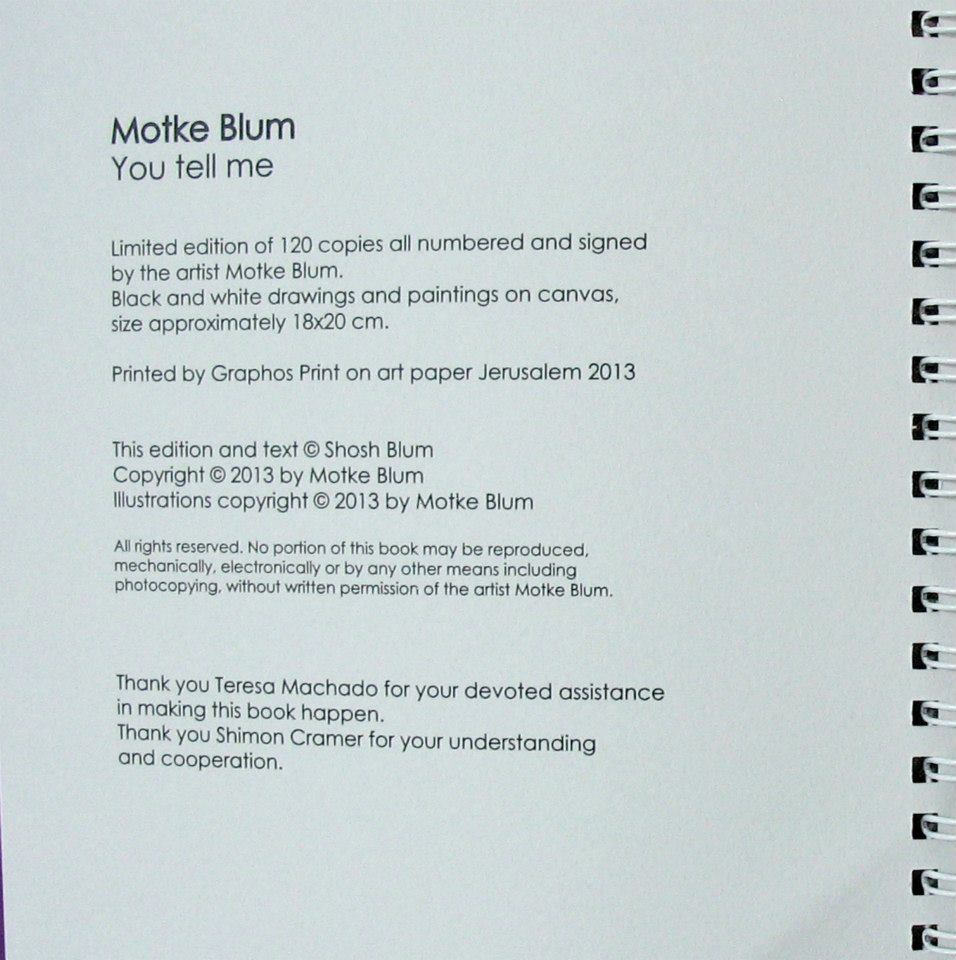 For Those who know Motke Blum and his work, and for those who just heard of him:
We are pleased to inform the book "You Tell Me" is out of the printhouse and available for you!
This is a book prepared by his wife, Shosh. She tells about the book:
"Motke is in his studio at Chutzot Hayotzer, he sits in his corner and he sits and draws for hours on end. Suddenly, he comes out holding in his hand se
veral small drawings and asks me: 'How do you like them'?
To my reaction:'What is it'? He answers: 'You tell me'.
At this moment a couple enters and Motke showing the drawings in his hand and they also ask him: 'What is it, explain to us'.
His answer is: 'You tell me what it is. I've said it all in my paintings. Now it's your turn'.
I saw the drawings. Suddenly they spoke to me and demanded to become a book"…

The book was printed in a limited edition of 120 signed and numbered copies…
And now – you tell me – how this idea of the book and the drawings inside it is surprising, overwhelming and create curiosity…